Issue Brief
Targeted and Forgotten: The Hazara Shia Community's Struggle in Afghanistan
May 26, 2023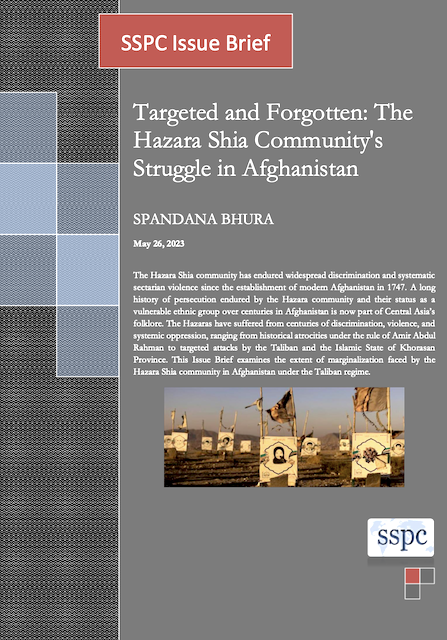 The Hazara Shia community has endured widespread discrimination and systematic sectarian violence since the establishment of modern Afghanistan in 1747. A long history of persecution endured by the Hazara community and their status as a vulnerable ethnic group over centuries in Afghanistan is now part of Central Asia's folklore. The Hazaras have suffered from centuries of discrimination, violence, and systemic oppression, ranging from historical atrocities under the rule of Amir Abdul Rahman to targeted attacks by the Taliban and the Islamic State of Khorasan Province. This Issue Brief examines the extent of marginalization faced by the Hazara Shia community in Afghanistan under the Taliban regime.
The views expressed in this article are personal.

Picture: Source: REUTERS/Jorge Silva/ Hazara Cemetery in Kabul, Afghanistan October 20, 2021.