Commentaries
Friendship 2004: Sino-Pak Military Diplomacy Coming of Age
September 11, 2004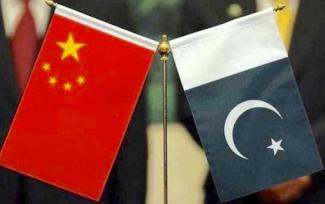 Military diplomacy has become an integral part of the overall national security planning in the 21st century. While the tenets of military diplomacy are many, it could be coercive diplomacy or even a simple exchange of military officers between two states for the purposes of education and training. Of late, the joint military exercise as part of the larger military goal has been pursued by many states in recent times. 
In the last few years, China's proactive involvement in military diplomacy by conducting joint military exercises with many countries, including India, aimed at evolving security cooperation in the Asia-Pacific region. Most recently, a three-day military exercise codenamed 'Friendship 2004' was conducted by China and Pakistan in Taxkorgan Tajik Autonomous County, near Xinjiang province, bordering Afghanistan and Pakistan. Starting from August 4, 2004, the exercise could be one more step in that direction. As conceived, it would primarily help in improving their capacity for jointly combating terrorism. 
During this exercise, Pakistan and China had held joint military manoeuvres and drills. More than 200 military officers had participated in the exercise. The People's Liberation Army (PLA) of China and the Pakistani armed force personnel had practised both indoor and outdoor procedures like joint command headquarters and troop drills. 
It is the first joint military exercise (counter-terrorism) between the two countries. Earlier during October 2003, Chinese and Pakistani naval forces had conducted a joint search and rescue exercise, which was the first joint exercise since the emergence of new China. Interestingly, when China is more preoccupied with building its trade, industry and social infrastructure and strengthening economic base, it is not neglecting the strategic dimension in the overall nation-building process. The Chinese 21st century 'cultural revolution' has been trying to balance the process of state-building by concentrating both on economic dimensions and military reforms.
However, much more could be read between the lines than the mere rhetoric of military diplomacy and the statements like, 'such drills would help maintain security and stability in the region'. First, the exercise took place close to an area bordering Kashmir. The terrain was rugged with mountainous ranges with an average altitude of 4000 meters. Most advanced weapons were used during the exercise and live-fire operations were carried out. Successful exchanges in information collection and methods of organizing combat operations took place. In a way, both the countries that have stakes in Kashmir have actually practised on a terrain which is very similar to what could be the 'battlefield of tomorrow', if the war erupts between India and Pakistan
Second, the United States' war on terrorism has allowed Washington to expand its influence over Pakistan. The US military has thousands of troops stationed in Afghanistan to hunt Al-Qaeda and Taliban terrorists. Moreover, the US is covertly exploiting counter-terrorism strategy to promote its strategic interest in the region. As per the latest reports, the US forces are not likely to leave Iraq at least for the next five years. China understands the relevance of the presence of US forces in the region. At this juncture, China can not lose its 'all-weather' friend to the US and would like to engage Pakistan more effectively. 
Third, China has frozen the Kashmir issue, not forgotten it. The PLA is concerned about the moral high ground attained by India on this issue. It understands that 'engaging India' policy would not allow the US to help Pakistan overtly on this issue. Both Pakistan and China are also aware of the recent consolidation of US-India military relations. Probably, under this backdrop, it is interested in informing Pakistan that China 'option' is still available.
Lastly, China is a key arms supplier to Pakistan. It is a known fact that Pakistan's nuclear and missile capability is a result of Chinese collaboration. Therefore, a joint exercise could be just an extension of their 'not so overt' military policies. 
From China's point of view, however, certain domestic compulsions were evident in choosing the Xinjiang region. This is a region dominated by Uighur Muslims who are asking for an independent state of East Turkestan. Post 9/11, China has labelled these groups as terrorists. By engaging Pakistan, China is conveying a message to insurgents that they should not expect any support from their Muslim neighbours. 
Undoubtedly, Friendship 2004' is likely to strengthen cooperation between the two countries. It is also expected to give a boost to bilateral cooperation in non-traditional security spheres. Nevertheless, India should take note of such exercises which are of great significance for Pakistan. Exercise such as this would certainly enhance their professional capability and help to design their future operational philosophy. By engaging both India and Pakistan effectively China is playing military diplomacy to the core. But then again, everybody knows that whose side it will take in case of any eventuality.