Commentaries
India, Vietnam: Time to Expand the Strategic Partnership
September 10, 2011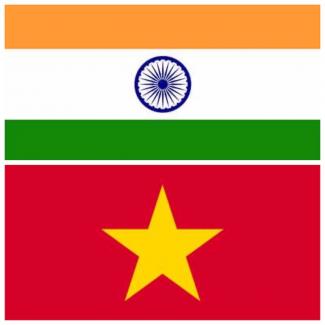 In 2012, India will host two significant events. First, in December, the India-ASEAN Summit will be held at New Delhi to mark the 10th anniversary of their summit-level dialogue; and second, India and Vietnam will be celebrating 40 years of establishing their diplomatic relations. Both events gain salience in the broader context of the beginning of the third decade of India's Look East Policy which has witnessed phenomenal growth in bilateral and multilateral relations with the ASEAN countries. 
India and Vietnam signed the New Strategic Partnership in 2007 to give a boost to bilateral political and economic engagements, security and defence cooperation, scientific and technological capacity building and enhanced cultural contacts. In recent times, the defence and security relations between India and Vietnam have made significant progress and cover several facets, including high-level military exchanges, military training and joint exercises. In the broader strategic framework, maritime cooperation between the two partners has made significant headway, and Indian naval ships have on a regular basis called at Vietnamese ports on goodwill visits. These visits were useful in showcasing Indian naval shipbuilding capability, and Hanoi has shown interest in purchasing naval vessels from India. During his recent visit to India in June 2011, Vietnam's navy chief and deputy minister, Vice Admiral Nguyen Van Hien, visited the defence public sector shipbuilder Mazagon Dock Limited in Mumbai and Hindustan Shipyard Limited in Vishakhapatnam and was briefed about Indian warship building capacities and functioning of the defence shipyard.
At another level, India has been engaged in offshore energy development projects in the South China Sea. The state-owned ONGC Videsh Limited (OVL), in partnership with PetroVietnam and British Petroleum, began exploration in the South China Sea in 1992 and 1993, which resulted in the discovery of the Lan Do and Lan Tay gas fields that estimated to contain reserves of around 58 billion cubic metres that would result in three billion cubic metres of gas a year. However, in the 1990s, due to the financial crisis, OVL had to sell its stake to BP. In 2010, due to Gulf of Mexico oil spill liability, BP announced plans to sell its energy assets in Vietnam and this prompted OVL, along with Vietnam's PetroVietnam joined hands to bid for the BP's stake in Nam Con Son gas fields spread over 955-square kilometre include two offshore gas fields, a pipeline and power project. Reports suggest that the OVL has invested $217 million in the gas fields and could invest up to $377.46 million. OVL and also has stakes in two other exploration blocks, 127 and 128 in Vietnam. 
Currently, Vietnam does not have any nuclear power plants. Still, the country has drawn plans to harness nuclear energy for electricity generation to diversify its energy mix and also to reduce its dependence on hydrocarbon-based energy resources. Vietnam plans to build eight nuclear power plants in five provinces by 2030 with a total capacity of 15 Gigawatts, or 10% of all electricity produced in the country. Vietnam's first nuclear power plant is expected to be built between 2015 and 2020 in Ninh Thuan province. For that, it is looking towards a number of nuclear technology capable countries such as Canada, China, Russia, France, Japan, South Korea and the United States for cooperation and assistance. 
Vietnam signed two agreements in 2010 with the US and Russia for acquiring nuclear reactors. The Russian agreement envisages building two power units with a capacity of 1.2 Gigawatts each as also loan for the nuclear power plant construction. However, Vietnam does not possess trained human resources to manage the nuclear infrastructure, draft national legislation and conceptualize nuclear safety and security arrangements. Post-Fukushima nuclear disaster, the Vietnamese government, is paying greater attention to the safety of the nuclear power plants built in Vietnam. It has established a special committee for training the scientists.
In 1999, India and Vietnam signed an agreement on nuclear cooperation under which the scientists of both sides, i.e. Indian Atomic Energy Commission and Vietnam Atomic Energy, exchanged knowledge. India assisted in setting up a training centre in Vietnam. As many as 30 Vietnamese nuclear scientists were trained at Indian facilities. India also agreed to supply laboratory equipment for the nuclear research institute in Dalat in South Vietnam on a part grant and part purchase basis. In 2005, under international nuclear regulatory norms, India supplied cobalt, a critical source for a nuclear unit at Ho Chi Minh City built by the Hungarians in the 1980s. With a rich experience in nuclear energy operations, India can offer Vietnam its capacities in training skilled nuclear human resources. This can pave the way for bilateral cooperation in nuclear trade and also fuel reprocessing.
As part of its Look East Policy, India acknowledges Vietnam's position and role in the ASEAN. Since the New Strategic Partnership signing, India and Vietnam have deepened their relationship and expanded their political, economic, and strategic interactions. These engagements have paved the way for greater trade opportunities and business investments. India favours peace and stability in the Asia Pacific region with assent on economic development and is apprehensive of regional tensions that could undermine regional stability, which is critical for Asia's rise. The ongoing developments in the South China Sea involving China, Vietnam, the Philippines, Taiwan and the US are of concern to New Delhi since India is a stakeholder in the evolving security dynamics in the region.