Commentaries
India's War on Terrorism and International Cooperation
July 13, 2012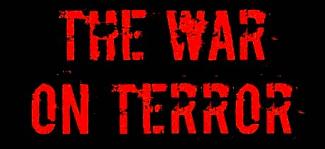 The fortitude of cooperation and practical attitude in the investigation of transnational terrorist crimes is indispensable. Indian investigating agencies have been undergoing many problems in trail of the terrorism-related cases in investigations and checks in other countries. Consequently, cooperation between law enforcing authorities of different countries is a vital tool for fighting threats to security. It requires sustained cross border cooperation, coherent regional cooperation and specific global cooperation. 
Cross-border cooperation is imperative in capacity building including training and technical cooperation and the holding of regional meetings with neighbouring countries like Pakistan, Bangladesh, Nepal, Myanmar and Bhutan. In 2011, India offered training courses to the police personnel of Nepal, Bhutan, and Sri Lanka under bilateral cooperation and to police personnel of Nepal, and Bhutan through the South Asian Association for Regional Cooperation (SAARC) Secretariat. India has to develop such a cooperative mechanism with these countries which should also incorporate intelligence exchange and sharing information, development of regional databases, prevention and suppression of financing the terrorist acts, prevention of movement of terrorist groups by effective border control.
In Asia, institutions like Asia Pacific Economic Cooperation (APEC) Counterterrorism Task Force and Southeast Asia Regional Center for Counter-Terrorism (SEARCCT) are working at regional and intra-regional levels. However, the tensions between India and Pakistan are holding back the way for such South Asian regional counterterrorism efforts. On the other hand, SAARC Interior/Home Ministers' Meeting preceded by Meeting of Interior / Home Secretaries, SAARC Conference on Cooperation in Police Matters and the Meeting of SAARC on Focal Points of Terrorist Offences Monitoring Desk (STOMD) are functional. 
At the global level, the Ministry of Home Affairs and the Homeland Security Department of the United States of America (USA) are holding meetings and preparing mechanisms to fight against terrorism. India has to attain cooperation from the USA in specialized fields such as cyber security, aviation security, maritime counterterrorism, capability and readiness to deal with chemical, biological, radiological, nuclear (CBRN) terrorism, any new forms of terrorism. India could get training assistance for strengthening counterterrorism capabilities with the USA by developing elite Special Forces. India has established Joint Working Groups to combat terrorism with several key countries so as to facilitate the exchange of information and strengthen international cooperation to combat terrorism. In addition, Treaties on Mutual Legal Assistance in Criminal Matters (MLAT) and related Memorandum of Understandings and Bilateral Agreements are in force with 32 countries including bordering countries like Bangladesh and Myanmar. 
Whether it is global, regional or cross-border cooperation in fighting terrorist activities, the crucial factors are law enforcement cooperation, mutual legal assistance (MLA) and extradition. The law enforcement agencies dealing with the terrorist activities include police, coast guard, immigration, customs, port authorities, military, navy, air force etc. The cooperation between Indian enforcement agencies and agencies of other states is very important in the investigation and prosecution of terrorist crimes for the exchange of important information. Nevertheless, the aforesaid international and bilateral instruments are useful but they cannot solve everything. Sometimes investigators can't get information because of official secrecies. Indian investigators and prosecutors may perhaps need a legal base to ensure confidentiality. At this point, personal contact is exceptionally useful because if Indian officials know the counterpart in another country it would be very useful to deal with the case in connection with terrorism. 
MLA leads to the collection of evidence that has to be used in court, and involvement of courts is especially crucial to get the evidence and criminals. An important aspect noted is that offence and jurisdiction must be defined by domestic law and courts. Especially, some cases in connection with maritime terrorism, there are special issues allied with jurisdiction. Who has the authority to prosecute and conduct a trial is an important question because many ships are registered in a state other than those who possess or operates them? Shipowners of any country can register in states like Liberia etc. For instance, a shipowner of India can register in Liberia. Then laws of Liberia will apply. In such cases, the question, whether India or Liberia is going to investigate the offences committed on board a ship? So in the case of such multiple jurisdictions, international cooperation is necessary for the Indian government. 
India could go for extradition treaties with states where offenders will be found under the principle 'aut dedere aut judicare' (the duty to extradite or prosecute) in international law. Recently, Tiger Hanif wanted in India for two bomb attacks in Gujarat in 1993, has been ordered to be extradited to India by a British court because India has an extradition treaty with Britain. India has no treaty with neighbouring countries -- Afghanistan, Bangladesh, Maldives, Myanmar and Pakistan. India has to work with these countries for the security of South Asia.
Recently, India has arrested Syed Zabihuddin Ansari alias Abu Jundal, who is suspected to be a key player in handling the two terrorists of the 26/11 terror attacks in Mumbai. It was made possible with the cooperation of Saudi Arabia, a major development in the fight against terrorism because Saudi Arabia has close and strong relations with Pakistan. Akin to Saudi Arabia, Pakistan might hand over Dawood Ibrahim and Maulana Masood Azhar to India. This could lend a hand in launching new spaces for cross-border cooperation, South Asian regional cooperation and global cooperation for counterterrorism efforts.
India's strong response to terrorism calls for comprehensive international cooperation denying the space available to terrorists and increasing its capacity and capability to tackle terrorist threats. The current state of affairs demands this cooperation to fight the threat to homeland security. India needs cooperation especially with neighbouring countries like Pakistan, Bangladesh, Nepal, Myanmar and Bhutan. Known counter-insurgency expert David Kilcullen is absolutely right to say that "in modern counterinsurgency, the security force 'area of influence' may need to include all neighbouring countries, and its 'are of interest' may need to be global.