Commentaries
Nepal: Spearheading into Another Armed Conflict?
October 26, 2019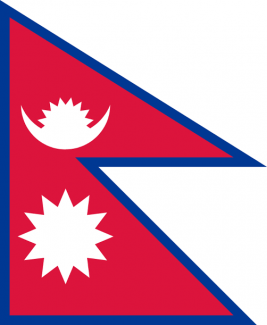 After a decade long armed struggle and promulgation of a new constitution in September 2015 as per the November 2006 Comprehensive Peace Agreement between former Maoists and the then Nepal government, Nepal could witness the rise of another radical Maoist group. The Communist Party of Nepal led by Netra Bikram Chand alias Biplav (also known as CPN-Chand faction) was formed on 24th November 2014 after breaking away from Mohan Baidya's Communist Party of Nepal (Revolutionary). Since then the CPN-Chand faction cadres have been involved in incidents of arson, extortion, illegal land grabbing, bombing, shootouts and vandalizing government offices and private companies. The outfit has been frequently attacking Ncell buildings over tax issues. The outfit had boycotted the parliamentary polls in 2017. Interestingly, it failed to clearly articulate the reasons for that action. The outfit, in fact, targeted candidates contesting the elections.  For example, the Nepali Army (NA) defused a bomb planted outside the former CPN-UML leader K P Oli's house in Jhapa. (Himalayan Times, November 25, 2017). Nepali Congress candidate Narayan Bahadur Karki in Udayapur district was injured by CPN-Chand faction cadres attack (Kathmandu Post, November 29, 2017).
K P Oli led government on 12th March labeled them as a "criminal group" and placed a ban on their activities. Nepal's newfound peace and security comes under threat again.
Plans and programs
The outfit has expanded its organization by dividing the districts into seven zones in the mid-western region of Nepal.  Most of the documents and its top leader's statements indicate that CPN is exhibiting the capacity to wage another armed struggle. One of the documents mentioned that they want to initiate a "Unified People Revolution" to topple the current government and implement "Scientific Socialism". It has been reported that they have established a parallel government and have a large support base from ex-Maoist combatants, who abandoned the integration process, which was initiated after 2006. These ex-combatants are speculated to have absconded with weapons from the insurgency period. [1]
Funding
Funding of the party comes through extortion from businessmen, government representatives, NGOs and INGOs, schools, hospitals and construction, and hydropower companies. The donation varies according to the person's salary. On the many occasions, they ask a one-month salary, which amounts to NPR 22,000 (US$ 192.245). A local daily reported 2018 that the Biplav group collected NPR 77 million from assorted individuals and companies ( Himalayan Times, September 2, 2018). The party has been asking for three kinds of donations. Which are: 1. Two percent of the development budget (Letters asking for two percent of the development budget were sent to all the rural municipality of Province 5).  2. Up to NRPs 500,000 from salaries of elected representatives 3. A tender worth NRPs 10 million ( Nepali Times, March 1). Khadga Bahadur Bishwakarma, spokesperson of Chand-CPN urged the citizens to contribute funds to the party's goal. This donation drive is expected to last until November 16 (My Republica, September 8).
Will the movement survive?
First, unlike the monarchy, the NCP holds almost 2/3 majority in the parliament under the leadership of K P Sharma Oli and has formed its government in six of the seven provinces. The party could hold the mandate until 2022. Therefore, replicating the 1996 Maoist insurgency is near impossible
Second, the Nepali Army, Nepal Police and NID have been constantly monitoring the activities of CPN's top leaders. Most importantly, the current home Minister understands the Maoists tactics. His 16 years of camaraderie with Biplav gives the government an edge in dealing with the Maoist outfit.
Third, establishing a "base area" appears difficult as no district in Nepal is completely isolated from the government nor has any report mentioned training of a Guerrilla force. The constant arrest and release of cadres including leaders like Hemanta Prakash Oli, Khadga Bahadur Bishwokarma (Both standing committee members) and Maila Lama will hamper the outlawed group's functioning. Recruiting is also an issue, other than the top leaders and the ex-combatants, very few would acquire a comprehensive understanding of their political agenda and be emotionally charged. Some may possibly join due to buzz they feel while indulging in random acts of violence and some citizen's antipathy to the constitution.
Fourth, Chand-CPN external linkage seems fragile. No assistance from the Revolutionary International Movement (RIM) and Coordination Committee of Maoist Parties and Organization of South Asia (CCOMPOSA) as both are not operational. They have similar doctrines with the Communist Party of India (Maoist) but their clout and prominence have slowly withered away in the past few years (The Diplomat, September 21, 2017). Seeking asylum, guerrilla training and procuring weapons from this group appears unviable.
State Responses
The government of Nepal has been adopting a carrot and stick approach to resolve the conflict. While the strong-arm approach is being employed to arrest and rehabilitate cadres of the outfit, the government has been trying to negotiate with its top leaders to mainstream them. A High-Level Political Talk team was formed in November 2018 led by lawmaker Som Prasad Pandey. Backchannel communications between the two have occurred but the outcome remains fruitless. The Biplav group has 3 pre-conditions before participating in an official dialogue. Those are: 1) Withdrawal of court cases against its leaders,  2) Withdrawal of the current ban and, 3) Release of the arrested cadres (My Republica, July 15).
In a major blow to the outfit, on October 17, 21 cadres, including six central committee members of the outfit, arrested from Dang. Earlier, Nepal police arrested over a dozen cadres, including some districts (Bhojpura, Dhading, Kathmandu, Tanahu, Jhapa, Humla and Nawalparasi) level leaders. The outfit detonated four low-intensity pressure cooker bombs in the three districts, two in Jhapa (Birtamod and Gaurdaha Municipality) and one each in Achham and Sunsari.  Manish the Jhapa secretary of Chand-CPN has claimed the responsibility for the blasts in Jhapa (The Himalayan Times, September 10). Although no casualties are reported, some private properties were damaged in the blasts.
Final Observations
The government should realize there is no alternative to dialogue. After a series of blasts in Kathmandu on 26th May that killed four Chand-CPN cadres, Ram Bahadur Thapa called the deceased party cadres, not Nepali Citizens (The Record, June 5). The ruling party should refrain from making provocative remarks as it will further alienate Chand-CPN from a sit-down negotiation.
There is no particular law that prohibits terrorism and destructive activities (RefWorld, July 19, 2017). This displays the vagueness of branding them as a criminal group and banning their activities. Instead of introducing controversial Media Council Bill and IT Bill the government should focus on formulating a new Bill on "Terrorism and Destructive Activities". Casualties and costs are bound to increase if the government treats this issue only as an irritant. Even though the country getting embroiled in another armed conflict is a far-fetched thought,  the government needs to bring peace in Nepal through non-violent measures.
NOTES
[1] Nihar Nayak, "Maoism Revisited: Brief Sketch of Communist Party of Nepal" Society for the Study of Peace and Conflict, March 14, 2019.