Commentaries
Pulwama Aftermath: Analyzing India's pre-emptive military operations in Pakistan
March 01, 2019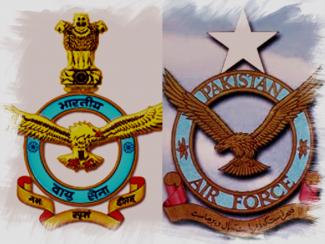 Carefully planned multiple strikes on Balakot (and other targets), reasonably deep into the Pakistani territory (about 60 miles from the border of Pakistan Administered Kashmir-PAK) by the Indian Air Force (IAF) to weed out assembled terrorists in the biggest terror training camp in a 'non-military, pre-emptive intelligence-led operation', in the wee hours of 26th February 2019, has stunned Pakistan and propelled euphoric Indian sentiments further.
Within a day, assertive Indian jubilation was diluted into muted anger again, when on the 27th February morning hours Pakistani Air Force engaged in a close aerial combat (dogfight, or close air combat in military parlance) with Indian Air Force and pleaded ignorance of any of its F-16 fighters being hit, rather it has not only destroyed one Indian MiG Bison fighter, wreckages of which were shown in part of the PAK, but also captured Wing Commander Abhinandan – the pilot of the same fighter. By the afternoon of 28th February, Pakistani Prime Minister Imran Khan, while addressing the national assembly, said that captured Wing Commander Abhinandan will be released on 1 March 2019.
From what has thus far been gathered from Indian media (who claim to have validated such news with responsible government sources) on the second development, dubbed as the largest and fiercest aerial 'dogfight' in recent history, 24 numbers of fighter F-16 fighters, taking off from five Pakistani air bases and armed with US made AMRAAM (Advanced Medium Range Air-to-Air Missiles, pronounced Aam Raam) missiles, two of which were fired into two MiG-21 Bisons (an upgraded version of the MiG-21 with enhanced combat capacities) resulting in hitting one fighter piloted by Wing Commander Abihnandan and the other nearly missing the second Bison, wreckages of which have been sighted within Indian borders). Indian air force employed 8 fighter jets, consisting of four Su-30s, two MiG 21 Bisons and two Mirage 2000 fighters. Intrusions and fights have largely been within the PoK, with sporadic claims of intrusion of sovereign airspace into the Indian side. Indian fighter fleet was armed with Russian made R-73 short range (30 KM reach) air-to-air missiles, many of which were employed as well.
Consider the claims and counterclaims in two situations: a) India claimed a decisive success in its pre-emptive operations at Balakot, while Pakistan grudgingly accepted some of Indian assertive claims (for example, admission of intrusion of Pakistani air space by the IAF) thereby propelling Indian euphoria and Pakistani confusion; and b) Pakistani claims of destroying an Indian MiG-21 Bison and capturing its pilot, while India claims destroying a Pakistani F-16 fighter, whose wreckages fell in the PoK (to which Pakistan denies vehemently) thereby increasing Indian apprehensions and relative restoration of Pakistani pride.
Mired within these developments, many questions like actual death toll, employment of air and related assets, a tangible degree of success and failure, among others, remain to be validated by both sides. This validation process from both sides will take long time for the very simple reason that the bulk of such operational details remain secret as part of military operational strategies. Even when such details emerge, they will have contrasting perspectives emerging from their respective internal assessments.
In the absence of such details, immediate impressions of such developments will be overwhelmingly dominated by fluctuating national passion, increase the possibilities of further escalation, and propel larger masses to scramble essentials for any eventuality, among others. Concocted media analytics and well designed and motivated rumors through social media will make the matter worse by feeding into already formed assertive alarmism on the one hand and equally dangerous dismissive postures on the other. This is not only problematic but also worrisome a trend, to say the least.
Although facts are coming in bits and pieces into the public domain for obvious reasons, both tactical and strategic aspects of military actions (from conceptualizing to eventual execution of the task and implications thereof) need a careful yet comprehensive autopsy by the Indian military, preferably independently by itself.
Military actions are preceded by a clear directive from civilian political leadership, adequate preparations for given tasks, which invariably are aimed at achieving immediate objectives within the larger construct of strategic objectives of eliminating the menace of terrorism. Destroying terror infrastructure, needless to mention, is the first tangible step that brings in tangible results, while fighting perception, religious inspired violent actions (read Jihad), human and material resources (funding, weapons, etc.) necessitate employment of a long-term multi-dimensional state approach.
At times, leaders spill the beans before actually, things happen. The Indian Airstrike at Balakot was preceded by a statement from the US President Donald Trump ('India is thinking of something big'), giving sufficient indications of Indian intent. While there were speculations over the fate of Wing Commander Abhinandan, President Trump again hinted of some good news related to current situations and within hours Pakistani Prime Minister Imran Khan announced the release of the Indian fighter. Within India, BJP President Amit Shah, on the day of Pulwama incident had also hinted of definitive action from Indian side when he was addressing a gathering in Tamil Nadu (on 14th February, he had said that if despite best efforts and gestures, Pakistan does not take action, it will be paid back decisively and adequately).
If, select statements from responsible leaders are extrapolated, Indian Finance Minister Arun Jaitley's assertion that India is capable of carrying out operations like Operation Geronimo / Neptune Spear (related to US Navy SEAL's operations on Osama Bin Laden) could be directed toward two possibilities: a) either deterring Pakistan from making any further misadventure; b) or hint at possibilities of such an operation on select target/s as part of Indian military response, considered a logical next step.  
 NOTE: A similar version of this commentary was published in CNBC-TV18, March 1, 2019.