Opinion / Analysis
April 03, 2023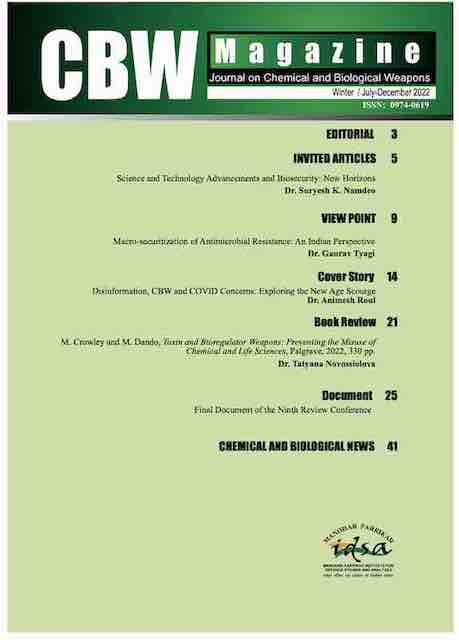 The growing trend of disinformation operations is weakening the trust in international community general and multilateral institutions in particular. The policy of biological weapons disinformation is being pursued by all the major powers, and quite interestingly, the victim of it is also from all the major global political groupings. The same is true about the Chemical Weapons Convention. As State-backed disinformation wars have become a central facet of global geopolitics, its disorderly impact on the international security environment and future challenges are yet to be decoded. Resolute disinformation campaigns could vitiate the national and global ambiance that could in turn dent international cooperation during crises and emergencies.
Animesh Roul, "Disinformation, CBW and COVID Concerns: Exploring the New Age Scourge", CBW Magazine (MP-IDSA, New Delhi),  Winter / July-December 2022.
The author is a founding member and presently, the Executive Director at the Society for the Study of Peace and Conflict, New Delhi. This paper is part of his ongoing research project on 'Countering CBW Disinformation', supported by Health Security Partners (HSP), USA.