Opinion / Analysis
International Illicit Drug Trade and India: A Conversation
August 10, 2006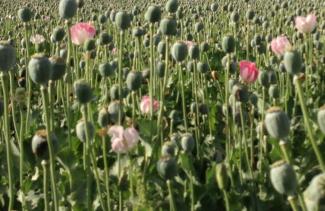 Expert: Dr. Molly Charles, Tata Institute of Social Sciences, Mumbai.                                                   
Q.1: IS INDIA BECOMING A MAJOR TRANSIT POINT OF INTERNATIONAL ILLICIT DRUG TRADE?
Molly Charles: Yes, India has been a major transit point for Andean Cocaine and South African Mandrax. The Latin American connection for Cocaine is not very old, as Cocaine has been taking hold of the elite Indian only in the past few years. The cocaine market is encouraged by the fact that it is a drug that can be used occasionally, provided it is not adulterated. Researchers in other countries have documented occasional users of cocaine. It is the link between India and South Africa that is interesting as far as Mandrax is concern and the link developed with the flourishing diamond trade.
Q.2: WHAT DO YOU THINK ABOUT THE NIGERIAN CONNECTION? IN THE PAST ONE-AND-A-HALF YEARS, OVER 35 NIGERIANS HAVE BEEN ARRESTED BY VARIOUS LAW-ENFORCING AGENCIES IN INDIAN CAPITAL NEW DELHI.
Molly Charles: The Nigerian connection has always been there as have been couriers from different countries of the African continent. Those arrested have by and large been carriers who swallow drugs packed in plastic capsules, a practice even the small time dealers in Mumbai, consider a risky job. Rarely does an Indian come forward to take on this form of couriering. There is no indication that this mode of transportation (swallowing and retaining the drug within the system) is adequate to meet the demand abroad the number of couriers available for the job would be far too little and the quantity they can transport inadequate For the drug trade to be a flourishing business would call for it to be sent as part of cargo through sea, air or other means calling for support from different levels within the societal structure. Corruption makes anything possible as does different means of putting political pressure on enforcement agencies. 
Q.3: TO WHAT EXTENT EUROPE IS INVOLVED, AS A RECEIVING REGION? NCB OFFICIALS IN INDIA SUSPECTS THAT THE COCAINE SEIZED FROM THE JAWAHARLAL NEHRU PORT TRUST IN EARLY JUNE 2006 WAS HEADING TO THE UNITED KINGDOM, SPAIN AND PORTUGAL AND OTHER EUROPEAN MARKET.
Molly Charles: Europe is the likely destination for cocaine transported via India, and there has the indication that small quantity of heroin is also entering Europe through India (especially South India) and the Sri Lankan link. Changing routes is a natural reality - when enforcement agencies manage to gain control over certain routes the traders merely change their routes. This so called balloon effect is commonly seen in drug trade.
Q.4: HOW FAR GOLDEN CRESCENT (CENTRAL ASIA) AND GOLDEN TRAIANGLE (SE ASIA) CONTRIBUTE THE DRUG TRAFFICKING INTO INDIA AND OTHER SOUTH ASIAN COUNTRIES (SUCH AS NEPAL AND PAKISTAN)?
Molly Charles: It is an old story that all drugs (especially heroin) comes to India from Pakistan. Since the mid-1990s there has been a substantial increase in the share of locally produced heroin marketed in India. The purity levels left room for improvement and the market value for impure heroin would be limited abroad making it available for local consumption. Far often than not the drugs (heroin/cocaine) get adulterated as it passes hands and would mean adulterated heroin of thirty percent purity would not be a sought after item for trade. Of recent, locally produced heroin with improved quality provides scope for trade. Though heroin has been brought in through areas bordering Pakistan - seizures indicating the source as Pakistan has come down the drug coming in from Pakistan is of far better quality and largely meant for international customers. Enforcement agencies often speak of the difficulty of identifying the source of the drug, but there are articles on the distinctiveness of the heroin produced in different regions and the possibility of identifying the same. Maybe there is a call for technically advanced methods to be used to identify the source of the drug, to be able to take measures to control trade in synthetic or derivative products but there also a need for better management of the human resources in the enforcement agencies some of them are paid a pittance and expected to be honest and dedicated to implementing the law at the cost of life and family. There is also not enough money kept aside for informants, more often than not, such cases are caught through human intelligence, not surprisingly, corruption exists. Besides, even after a case is registered it is far more possible for the elite and well connected to get bail on what is a non-bailable offence than small time petty peddlers cum users and assistants to drug peddlers who most often end up languishing in prison awaiting trial.
Q.5: HOW FAR ORGANISED CRIMINAL GANGS ARE INVOLVED: ESPECIALLY DAWOOD'S COMPANY?
Molly Charles: Organised criminal gangs need not be looked on as a centralised structure with structured levels of control over the drug trade and related activities at different stages. It is by far more workable as a decentralised with assignments being given to different known takers. It ensures anonymity, when couriers or others are caught they have limited information to share and what is available is also not shared for a want of faith in the legal system and its capacity to ensure justice for the voiceless. The state of affairs ensures that other than on the rare occasion of large seizures, business goes on as usual. The minimal rate of conviction on technical grounds is an indication of the pathetic state of affairs even as a skewed emphasis on the need for conviction would lead to the voiceless and marginalised being made the victims of failure of legal system Enforcement efforts need focus rather on the big fish of the trade and not those easily disposable marginalised individuals in the trade. The present drug policy needs to look beyond the UN mandate, especially within the cultural and developmental realities of our different states focussing primarily on restricting the spread of synthetic and derivative substances which by and large are much more harmful and damaging, both to individuals and one's national economic independence and security than natural products, especially cannabis.