Commentaries
Prevention of Terrorism: The Role of Local Police
June 22, 2013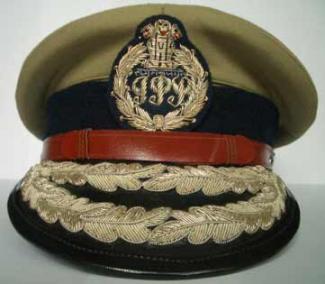 Local police are the best personnel who can prevent terror attacks by deactivating the sleeper cells and terror groups if they go after the basic principles of policing including patrolling, information gathering, and surveillance of suspects in the area concerned. They are the appropriate persons in a good position to find out and investigate local terrorist threats, and they can work to neutralize the sleeper cells and ensure that vulnerable targets in their jurisdictions are protected.  The former home affairs minister P Chidambaram once rightly observed that "There is no substitute for the policeman who walks the streets. He is the gatherer of intelligence, the enforcer of the law, the preventer of the offence, the investigator of the crime and the standard-bearer of the authority of the State, all rolled into one. If he is not there, it means that all these functions are not performed."
Patrolling is the central aspect of policing, and constant patrolling by police forces establishes an official presence that enhances security and builds confidence in the people. Police have to opt for compassionate patrols in the daytime, which go covert at night and track specific suspects, terror groups or sleeper cells.   Specifically in alert times, to deter terror attacks, in an area where the terror alert is there, police have to inundate that area with a number of small patrol groups working together focusing on the useful targets. 
The best source of information could be gathered from local police stations across the country.  Any plan for a terrorist attack is homegrown or originates in Pakistan or Bangladesh, vital information that may forewarn a future attack may be resulting from facts gathered by local police personnel in the course of routine law enforcement functions.  For detecting the early activities of terrorists, gathering intelligence through the human intelligence (HUMINT) sources of local police would be the primary and valuable with respect to any specified area or any sensitive area.  Nothing can happen without the knowledge of the local police station. Under the jurisdiction of a police station officers like the circle inspector, sub-inspector and police constables have an everyday presence in their area concerned to protect.  They know the people in their area by their castes, religions, and professions. They have an idea of villages or parts of their city and local leaders to members of assembly and parliament.  They always have the opportunity to communicate regularly with the local residents and business people, street vendors, hawkers and are aware of minute and fragile changes in the locality under their jurisdiction.
As police know the local area and its people they are at the forefront to develop the primary deterrent capability to prevent terror attacks.  To foster such capacity and competence the police forces in India might have to make considerable changes in their operating practices to fight against terrorism by adopting methods such as "intelligence-led policing" (ILP), and "community policing"  followed by the United Kingdom and as well in police departments of the United States like New York police department.   The focal point of the ILP model of policing is based on the identification, analysis and supervision of existing and approaching terror threats in future.  The information gathered by ILP would be useful in directing the field operations. 
By community policing some police constables are allocated to a particular area so that they can hang about there for a period of time, to be acquainted with locals and talk with them about local problems and doubtful persons. For instance, in the old city of Hyderabad, the police personnel of one area police station are in a better position to know responsible leaders, residents, business people in the Islamic and Hindu communities and can reach out to them for information or assistance in knowing the details like who are the illegal immigrants from Pakistan, Bangladesh, Somalia and Myanmar? Who are homegrown terrorists?  What motivates them to be recruited for waging war against their own country in the name jihad?  Why and how the terrorists are getting followers?  Such inputs in their jurisdiction could be used to fabricate the intelligence which offers the best probability of preventing and deterring future forms of terror attacks.  In view of that, an assistant sub-inspector and one or two constables should be exclusively devoted to monitor community policing, and they should not be burdened with any other work.
Even though intelligence inputs are disseminated to the police force on the field, it does not certainly convert into action by the deployment of enough police personnel in sensitive areas to make out surveillance activities and to protect susceptible targets.  Lack of sufficient manpower is slowing down and obstructing their heavy new responsibilities of dealing with terror-related activities that significantly increase the workload of police forces already engaged in hectic work schedules.  According to the Ministry of Home Affairs, there are 13,057 police stations, 7,535 police posts and 1,478,888 policemen in India as of 1 January 2008.  The ratio of available police per 100,000 people for the whole country is about 130 against 270 at the international level.  Consequently, to address terrorism and to prevent terror activities effectively and efficiently every state and union territory in India must have more police stations and more constables.  On top, there is an imperative need to reshuffle the police forces by posting the young and newly recruited officers trained with tactics and technology in critical wings of the police dealing with terrorism.
Undoubtedly, local police are the primary source to keep the terror groups off balance, and the population is reassured by neutralizing the terror activities and attacks to create an accommodating milieu.  But short of visibility and response are damaging the policing and police are becoming ineffective in preventing terror-related attacks and sleeper cell activities.  However, the police force is not supposed to be held culpable and responsible for their incompetence and ineffectiveness because their hands are cuffed due to political interference, intimidation and patronage, also, shortage of manpower. At this crisis time, it is necessary not only for the politicians not to interfere in police acts related to terror activities but also for rapid expansion of police forces with a modern outlook.